Don't you just love little tiny ones? I do. I love the way they smell, how soft their skin is, and occasionally you catch them doing something even they themselves don't know they are doing. I walked into little Isaac's home today and he was sitting in a very unusual chair. Well, at least I had never seen one before. He was sitting straight up. Amazing...what they don't think of next for babies. I was so impressed that I am going to go and get one tomorrow.
Thanks for letting me spend time with your family today.
I love that little guy!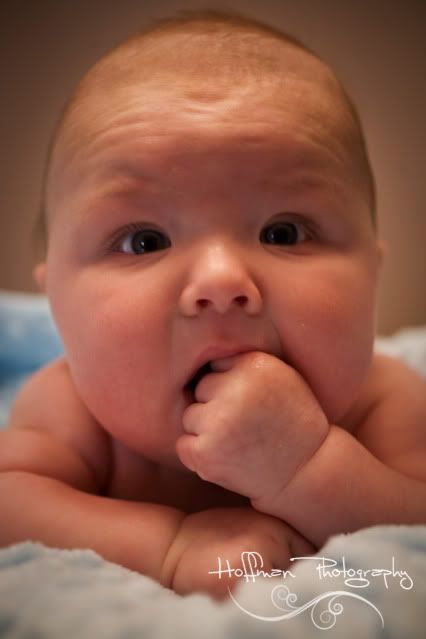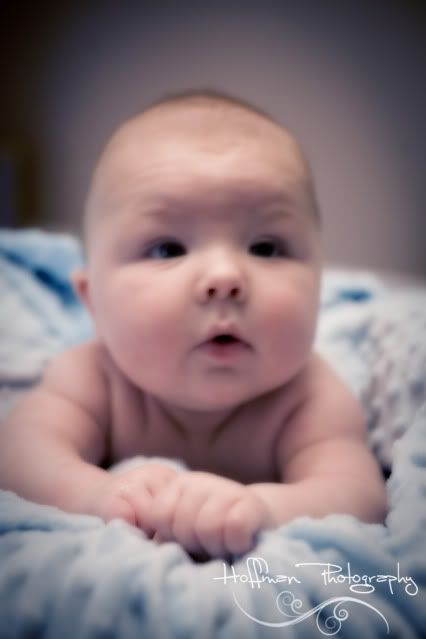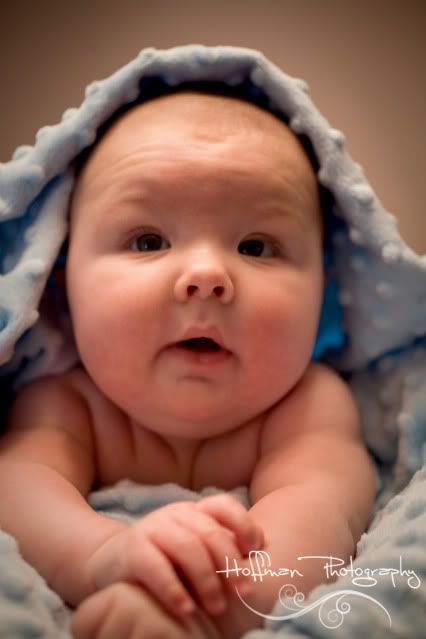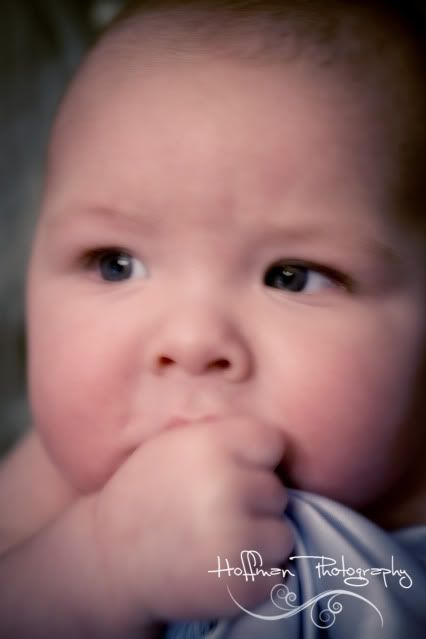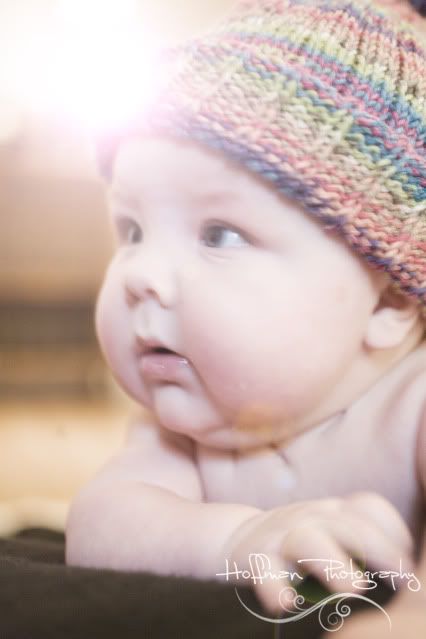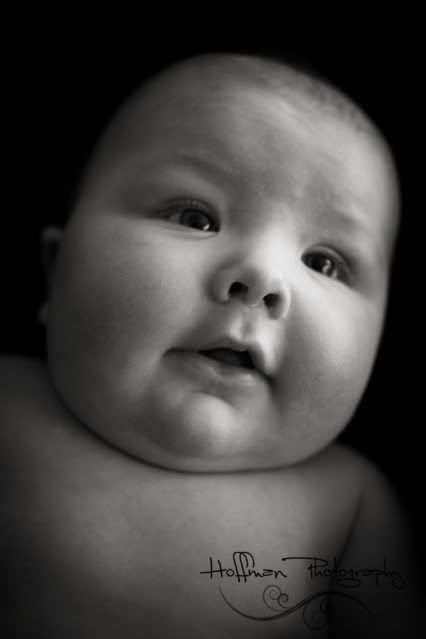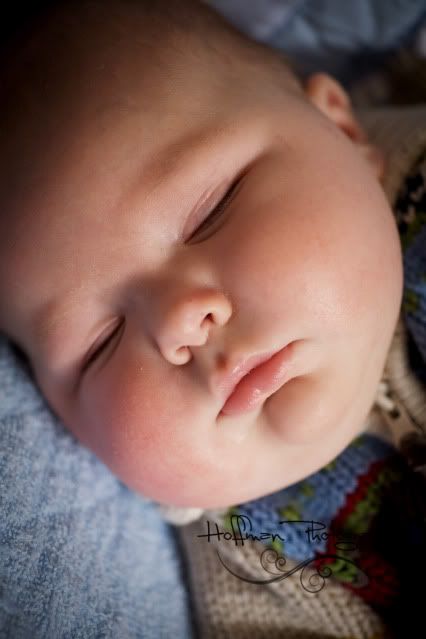 cute little face...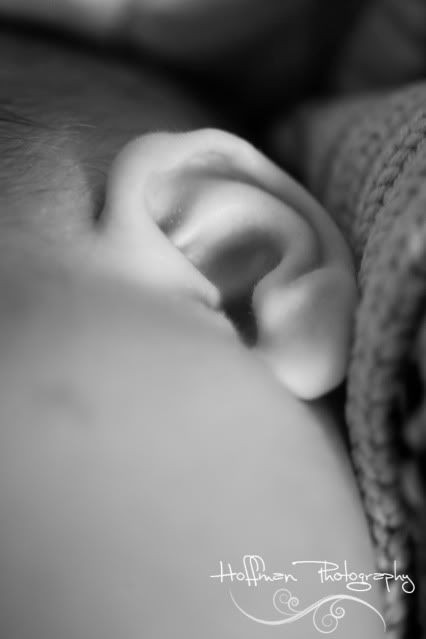 sweet little ears...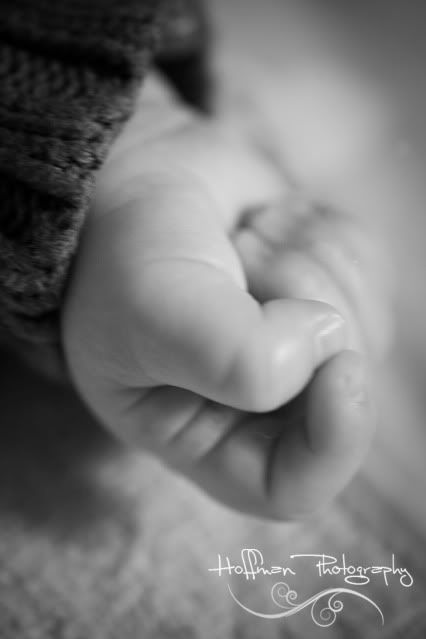 tiny little hands...